Biography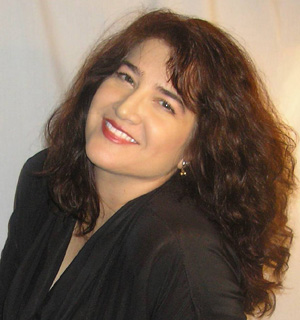 Diana Cantrelle, Dramatic Mezzo-Soprano has performed at Wolf Trap, NYC Harmonia Opera, Peabody Opera Theatre, The Kennedy Center, Washington Savoyards, L'Alliance Française, Silesian State Theatre (Czech Republic), Cincinnati Opera, Townsend Opera Players (California), Elysium (German Tour), Pacific Symphony, Opera Santa Barbara, Pacific Repertory Opera, and Opera Pacific.

Her one-woman show Demented Diva — Soir de la Comédie, includes her original work The History of Opera in the Time it Takes to Cook a Hamburger! which showcases her talents as a composer, actress and singer. She has performed in Corfu, Greece (televised), the US and Europe. Some favorite roles are Baba – The Medium, Azucena – Il Trovatore, Suzuki – Madame Butterfly, Witch & Hänsel -Hänsel & Gretel, Charlotte - Werther, Mother - Amahl & the Night Visitors, Martha - The Secret Garden, Lady Thiang – The King & I, and many Gilbert & Sullivan Divas!

She is creating a new children's opera Le Chat Botté (Puss in Boots) © 2010 based on the original Charles Perrault beloved fable. A 2010 winner of a Career Development Grant from Peabody, Miss Cantrelle's Le Chat Botté will make it's concert debut. Diana is a Composition minor studying with Judah Adashi. Vive la France -CD, includes several of her own compositions.
Miss Cantrelle studies with International Baritone – William Sharp where she is working on her Masters in Voice Performance/Vocal Pedagogy. Coaches include Dr. Robert Muckenfuss, Eileen Cornett, Roger Brunyate, François Loup (Maryland Opera Studio), Simeone Tartaglione, & James Harp (Maryland Lyric Opera).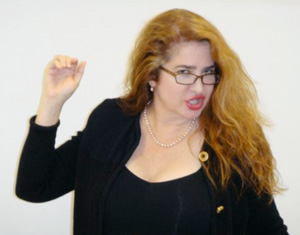 Recent performances include – Lord Nelson Mass – alto soloist with Maestro Edward Polochick, Chamber Concert Brahms – 2 Songs Opus 91 (coached by William Sharp & John Shirley-Quirk), Baba in The Medium and 3rd Lady in The Magic Flute with Opera Anne Arundel, Trial by Jury - the Council for the Plaintiff - Washington Savoyards in DC, a concert in NYC with Harmonia Opera, sharing the stage with MET Star Lucine Amara (Maddalena & some other Verdi/Bernstein goodies), and the Witch in Hänsel & Gretel - Peabody Conservatory, Upcoming is a 3rd Lady with The Lyric Opera of Southern Maryland.